Bloomor Floral
Your wedding day is the most special day in your life and should be reflected within every aspect of your big day.  Bloomer Floral, conveniently located directly across the street from The Rigdon House is home to Julianne, our top floral designer. Her unique flower arrangments combine nature and beauty for your special day.Mention The Rigdon House and get a special discount.
>
http://www.blommorfloral.com/floral
Photography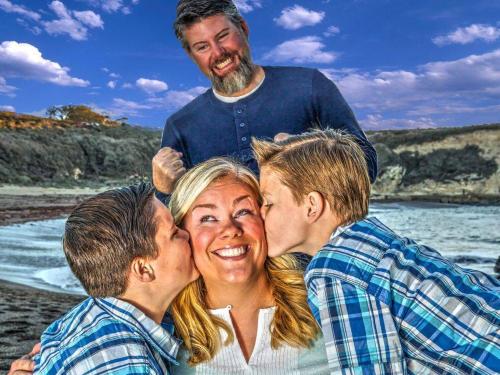 Craig Bradley Photography is well known in the Central Coast for their professionalism and over the top customer service. Craig has been in the photography industry for years and has the latest equipment and staging experience to give your special occasion exactly what it needs, no matter the lighting or conditions.Craig's portfolio encompasses Individual and Family Portraits, Engagements, Weddings and other Special Events.Please go to 
>
www.craigbradleyphoto.com
 today to capture the special moments you and your family make here at the Rigdon House. 
Heart of Trees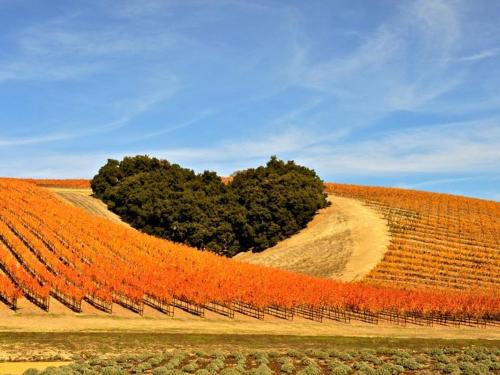 Romance is alive on Highway 46 between Cambria and the Paso Robles wine country. Rooted on a hill, overlooking a vineyard, a grouping of trees is arranged in the shape of a heart. Express your love in a big way with this larger than life symbol of your adoration. The heart of trees provides a very fun and creative way to propose and is the perfect complement to a day of wine tasting and picnicking around the Paso Robles wineries.

If you're looking to arrange a picnic basket to take to your proposal spot, we have some recommendations. Grab some wine from Fermentations, one of Cambria's premier wine shops on Burton Drive, right next to our Cambria hotel, the Burton Inn. Mosey on down to Main Street, which is also just a short stroll from the Burton Inn, and score some delicious cheese and lunch goodies from Indigo Moon Cafe. Put together your picnic basket and head south on Highway 1. You'll see signs for Highway 46. Make the left turn toward Paso Robles and keep your eye out for the magical spot where you'll propose.

Alternatively, if you'd like to forego the picnic, you can just visit the tasting room where the heart of trees is located! The heart of trees is at Heart Hill Vineyard, which is part of Niner Wine Estates. The vineyard is very aptly named, I'd say. The address is 2400 Highway 46 West, Paso Robles, California 93446. One of the most exciting things is that they have brand new and gorgeous facilities. You might even be able to have your wedding there as well. That would be quite romantic. Be sure to check out their website for a ton of really great information about events, happenings, and updates.

Here is a very short video that captures the vineyard estate near our Cambria hotel where you can find your ideal proposal location.
Capture the Moment at Fiscalini Ranch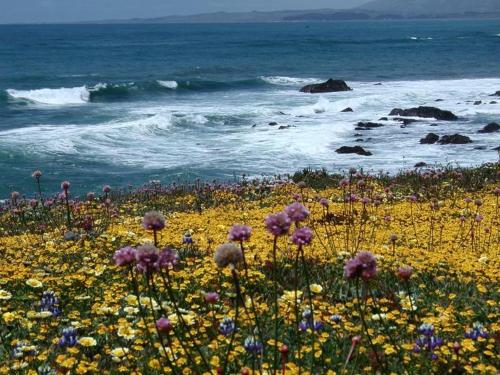 Capture the Moment at Fiscalini RanchFiscalini Ranch inspires a romantic proposal along Cambria, California's rugged coastline. Take a leisurely stroll to enjoy breathtaking panoramas of the Central Coast. As the everlasting beauty captures your everlasting love, stop to sit on one of the wood carved benches to admire the crashing waves and vibrant sunset. The waves mimic the strength of your love and the sunset sets alight the passion in your heart as you propose to your future bride.

Directions from our Cambria Hotel to Fiscalini RanchFiscalini Ranch is just 2.5 miles from the Rigdon House. It's a quick drive through the East Village and West Village of Cambria. Then you'll cross Highway 1 and drive through a coastal neighborhood until you reach a dead end.

Start at 4022 Burton Drive, Cambria, CA 93428
Head toward Main Street
Turn left at Main Street
Drive 1.3 miles through Cambria's quaint town
Turn left onto Windsor Blvd and go through the stop light that crosses Highway 1
Continue for about half mile and then park at the end of the road
…and then start one of the most memorable walks of your life.A Few Things to Consider for your Cambria ProposalCambria weather can be cooler than you might expect. While it is a California coastal town, Cambria is quite a bit colder and breezier than some of the popular hot spots in southern California. You'll want to make sure the walk is memorable for all the right reasons. Certainly, being frozen to the bone shouldn't be a highlight. With that in mind, make sure you're equipped with a jacket and perhaps a cozy blanket to cuddle up in together.

You'll likely want to celebrate with a great dinner and bubbly afterward. If you're planning to travel to Cambria over the weekend, be sure to make reservations. The popular Cambria restaurants with a romantic flare tend to fill up pretty fast. The Black Cat, Robin's, and Madeline's offer a great ambiance for a special occasion after your Cambria proposal at Fiscalini Ranch.
William Randolph Hearst Cove: A fairytale proposal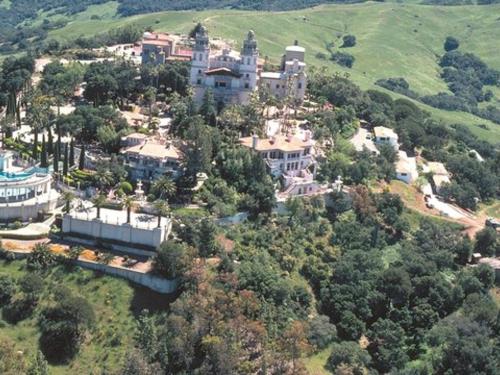 The William Randolph Hearst Cove is one of the most beautiful places along California's central coast and one of the highlights in Cambria. Located just below Hearst Castle, this cove rivals the majestic splendor of the architectural masterpiece that watches over its calm waters. Take a stroll along the cliffs overlooking the emerald bay and appreciate the magnificence that nature can possess. The cliffs are lined with giant cypress trees that guide your way into an enchanted and magical forest. Its a real-life fairytale at William Randolph Hearst Cove…perfect for your fairytale proposal.

Driving Directions to William Randolph Hearst CoveHop on Highway 1 and head north toward Hearst Castle
Once you see signs for Hearst Castle, you'll make a left hand turn into the state park
There is a parking lot right next to the pier and beach, find a spot
Start your stroll toward the point and enjoy the magical day

Just a few things to consider for a proposal
It's probably best to time an early morning or mid-afternoon proposal here because the William Randolph Hearst Memorial State Park hours are dawn to dusk
Why not bring a nice picnic to enjoy at a nice vantage point near the tip of the point?  You're sure to find an isolated zone perfect for a blanket.  Just remember to pick up after yourself amidst all the excitement and celebrating